2009 Corvette with custom tail and brake lights as well as turn signals, rear side markers, and back up light..
This car was built by Bennett Coachworks in Milwaukee, Wisconsin.
.

Front turn signals and rear side marker lights, shown on.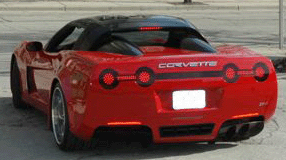 Hazzards and Third brake light shown on.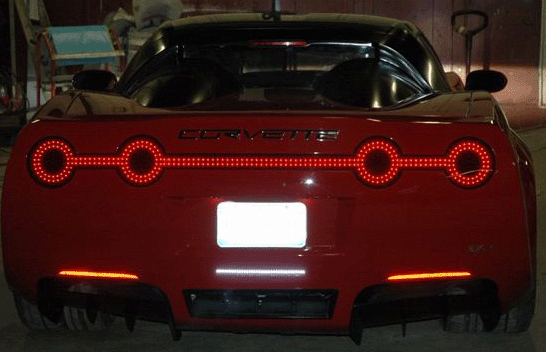 Taillights and backup light in the center as well as.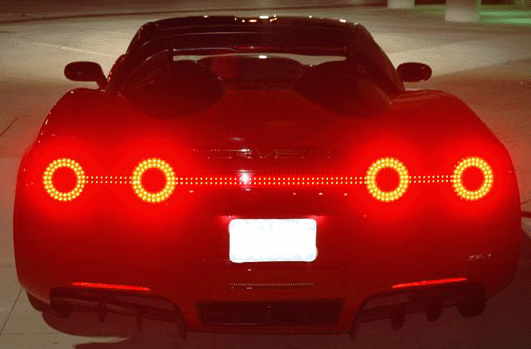 Brake lights shown on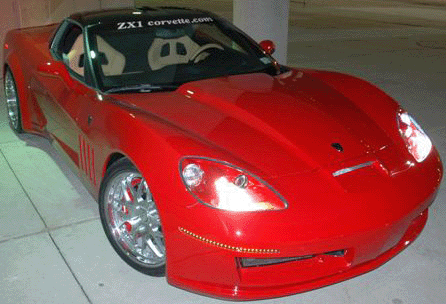 Front tuirn signal and running lights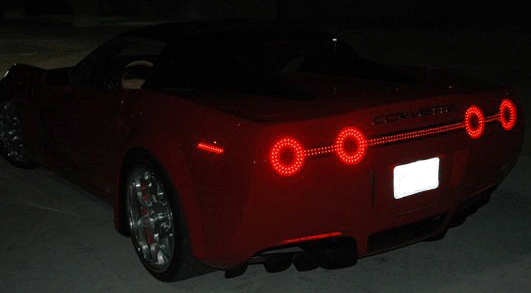 Rear side markers and taillights show on.
Lambert Enterprises
PO Box 367 39 East Norris Road
Norris, TN 37828
Phone: 865·494·9850 Fax: 865·494·2453